The view
The landscape is characterized by the Apennine mountains that outlines the magnificent panorama. To make it even more pleasant contributes the flourishing vegetation like flowers, herbs, juniper, beech, chestnut, pine, fir and oak.
The surroundings
Around us, there are pleasant walks up to the "Parcellara Stone", a dolomitic mountain that can be achieved easily through a marked route, and continuing out to the "Perduca Stone" where is a typical small church dedicated to St. Anna, dated 1400 A.D.
For the children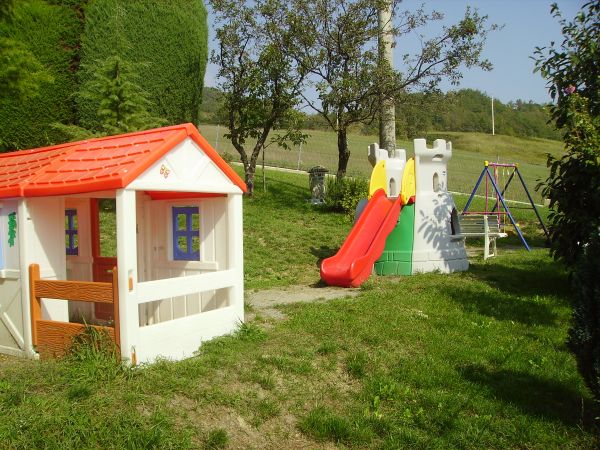 Kids will enjoy the green of the park with our games at their disposal, in contact with nature but always in an environment which is safe and secure.