The internal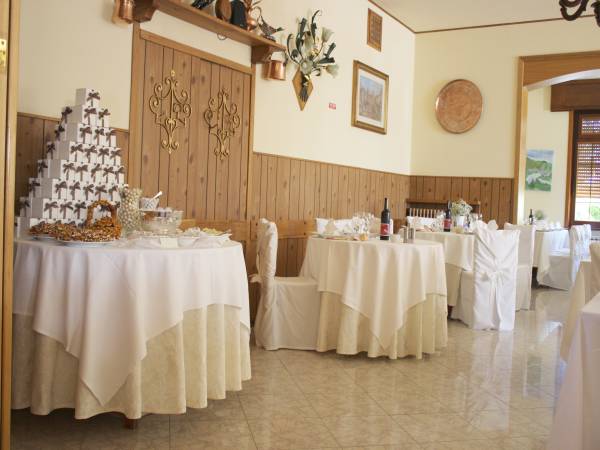 Our rooms may accommodate your banquets and ceremonies, thus providing a menus dedicated for the occasion. Even the music is not overlooked, with an area equipped for the dancing, also available for private parties.
The external
It can not miss in summer an outdoor lunch on the beautiful panorama which opens to your view, or a romantic dinner by candlelight under the stars.
The specialties
The wines and cold cuts are homemade, so are the desserts prepared according to traditional recipes. Our products are available for purchase by anyone who requests it.